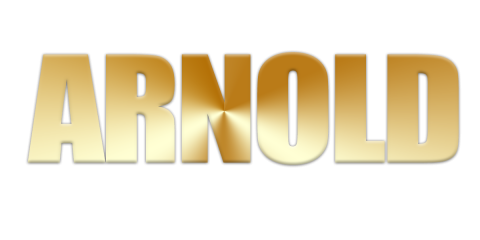 While no one can pretend to be able to note down every detail of the remarkable life of Anorld's personal life and athletic career, I can only wish that this biography can provide an insightful view of an amazing and talented person this world has lost and thus celebrate his life of the person I call my friend, nephew, his uncle and grandpa... (Joseph F. Ngassa).

Anorld came into this world on the fifteen day of January, 1975 in Tiko town to Mr. Paul Sinju and Sarah Ngassa Lakula Sinju. He was Catholic and was Baptist in the Catholic faith in 1975. He was the fourth of six siblings; 3 boys and 3 girls, his eldest brother Michael Mfomen Sinju died in his infancy; his brother Terence also died as a teen ager and 4 grew to adulthood were Dorothy, Jackie, Anorld and Valerie.

He started nursery school in 1980 and primary school in 1981 at St. Joseph Catholic School, Tiko. He played in his school band and served as the school band captain. He loves football and was a very gifted talented player at a very young age. Football was a religion to Anorld. He breaths and bleed football daily and that's how much football meant to him even if it meant sacrificing school. His first organized experience came when he was selected to join his school team in 1986. Going to school to Anorld was a path to football, that's how much the game meant to him but he earned his First School Leaving Certificate in 1987 and attended college at St. Joseph College, Sasse in 1988. While at Sasse he was selected in the football team in form three (3) but later on transferred to GSS Tiko to finish his secondary college education. Anorld was a naturally gifted football player, his skills and passion for the game was a thing of beauty. While still at Government Secondary School Tiko, he was already playing football for Brasserie Du Cameroon that went on to win Anana's Cup. His talent and skills were distinct and unmatched by his peers, recognition followed as he was selected to attend Brasserie football school. In 1995 he was selected to play for Intern Carter ELF club in down beach Tiko and went on to star with Tiko United and he continued to play in the Brasseries Du Cameroon tournament. He was not only an exceptional football player he was also a very generous person and appreciates the adorations from his fans. After each game win or lose he would take off his football short and tee shirt including his boots autograph (signed) them and gave them away to his adoring fans.

A star in the making, he was signed by a football agent and moved to Poland to play professionally. He was later transferred on a loan to play for FC SION CLUB in Switzerland in 1999. While in Switzerland he became home sick because he missed being around his family in Tiko and in 2000 decided to return back home to Cameroon. Upon his arrival back to Cameroon he was a wanted and prized commodity that every football club in Cameroon wanted his football services. Arnold was a Tiko Boy, rightfully so he was born and raised in Tiko so it came as no surprise when he settled on his hometown club and stared for Tiko young star club with Commander Peter Mballa's Club. Arnold was a prolific forward attacker, a natural goal scorer and has a candid ability to come up with goals when his team needed him to come through. During a game he knew his father who was sick at the time but had told him he would be coming to watch him play for at least the first half, Arnold made a bold promise to his teammates that he would score a goal before his dad lives by half time, Lord and behold it could not have been scripted any better he scored a goal just before half time to the delight of his proud father in the stands smiling and applauding him. That was impressive and a lot of pressure for any athlete to put on himself making such bold prediction to his teammates. He was such a confident attacker and goal scorer who believes he could do it for his team and fans. He was later invited for test matches with Canon De Yaounde football Club and Mount Cameroon in Buea and UCB Kandji Sport academy while still starring on his Brasseries Du Cameroon school team.

In 2003 he left Tiko and moved to U.S to join his siblings in Houston, TX. While in Houston, he trialed out with FC Dallas soccer (Football), one of the teams in MSL (Major Soccer League) in the US. Unfortunately for him he sustained a career ending injury that prevented him from continuing to play football, so he decided it was time to move the second phase of his life and settled on and started his family. He is a father of two children, 4 years old son Anorld Jr. and a 2 years old daughter Sarah (named after his late mom). He was a well accomplished and established footballer, respectful, sociable, loved and was very involved as a member of the Houston, Cameroonian/Nigeria community.

He loved his friends and family and could do anything to help out a friend. He was loyal, caring, kind and very generous. He was the first to help friends on occasions even when sick. He helped the poor and needy. He was a strong man who will do anything and everything to support those around him. He loved his kids and would go anywhere and everywhere with them. He was a good father who provided the best for them. He was a designed who loved the finer things in life. His passion was football, cloths/shoes and music. Those who knew him can testify to this. Arnold nicknamed OLINGA THE PLAY BOY was a socialist, a well-dressed figure in his society. He was soft spoken, and enjoyed entertaining people. He was one of the trustee of his late dad estate and a chopchair of his mum. He has had some health issues of late and has been in and out of the hospital for some time now. During his last hospital admission his health became worse. The confident football player fought very hard but God's will is different from man's will. He past away in the evening of April 15th, at Methodist Hospital, Sugarland. He is survived by his kids Arnold Jr and Sarah as well as his three immediate sisters as well as extended family and friends. Arnold touched the life of many many people with his kind heart. It has been a blessing and privilege to have known him as a nephew, brother, friend, uncle and a father. He will miss him FOREVER and may his gentle sou find favor with our good God, Amen.